(Last Updated On: March 19, 2023)
Sudeep and Upendra starrer Kabzaa was released this Friday amidst poor reviews and weak advance bookings. The pan-India project received unfavourable feedback from the audience and saw weak occupancies all over. While the film has been rejected all over and is running to empty houses, the producers are trying their best to make the movie sound like a success.
Bloating the numbers for publicity purposes or records purposes is very common in the industry. Hiking the collection figures by 20%-30% is usually done by some producers. But now, the Kabzaa team has bloated the collection by almost 500% which has shocked many! The team has even printed "Another pride of Kannada industry" on the posters.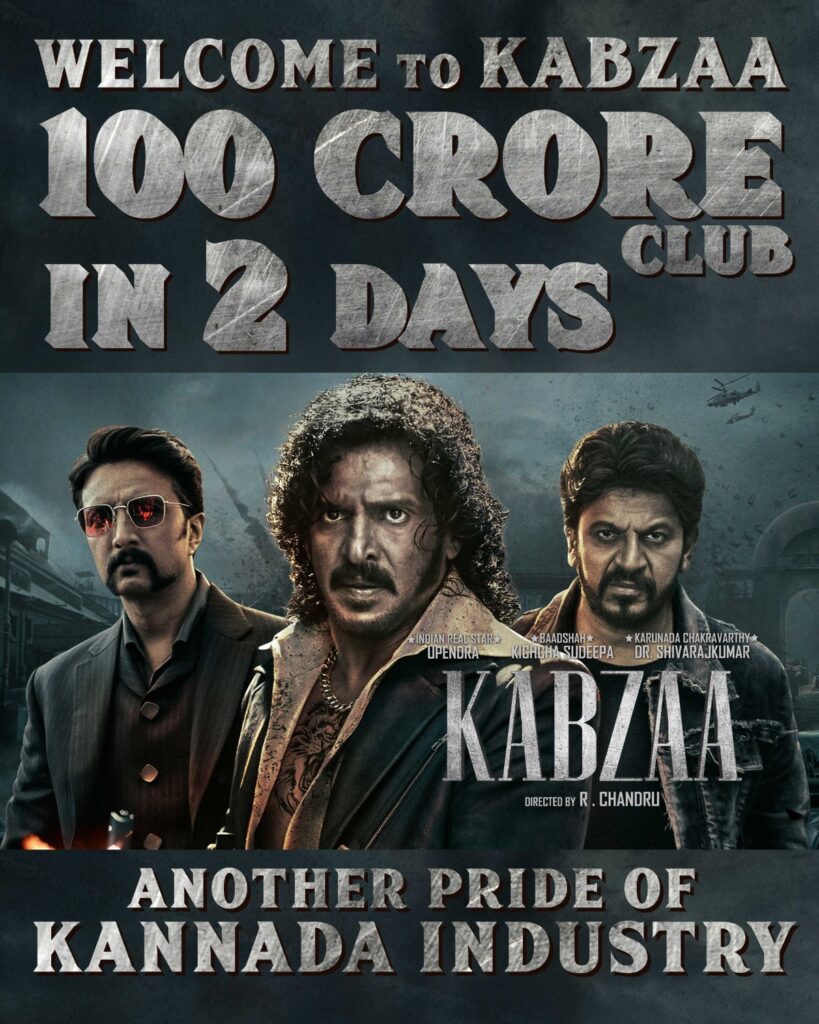 The movie had a sub-par performance for both days movies and it merely collected a gross of 20Cr in 2 days. The team, however, has shocked everyone and released a 100Cr poster as well. The collection of Kabzaa from other languages is negligible. The movie has been shot on a massive budget with top stars and even the star cast failed to attract the audience to the theatres. The pan-India film also starred Shriya and Shivarajkumar in key roles and their presence also couldn't manage to make any impact at the box office.