(Last Updated On: January 16, 2023)
As theaters shutdown continue filmmakers and audiences are being engaged to OTT platforms as never before. Leading OTT platforms are gearing up with the biggest deals to grab the digital rights. Already Amazon Prime and Netflix have made few announcements regarding direct releases of few films.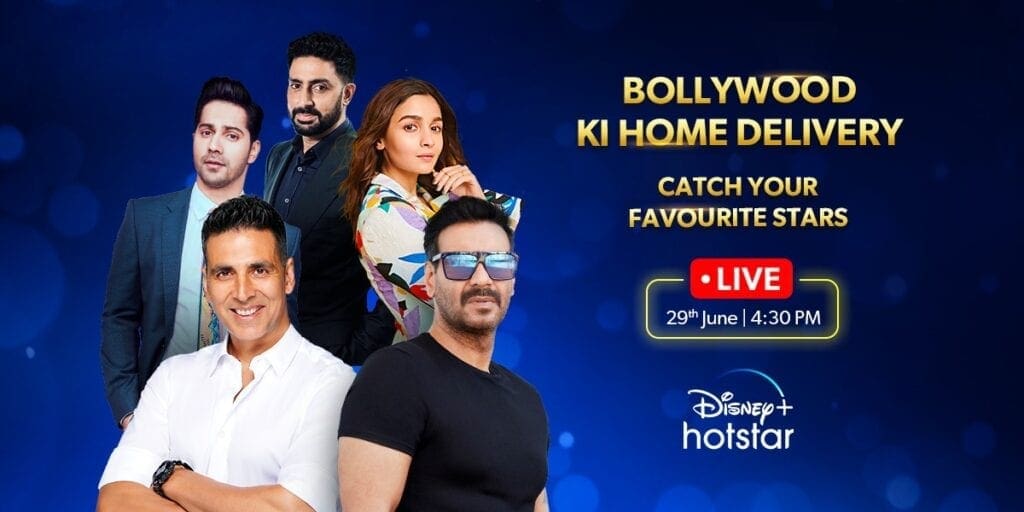 Now yet another leading OTT platform Disney Plus Hotstar is ready to announce their films Premieres date. Last week Hotstar has made an official announcement regarding the Premiere date of Sushanth Singh Rajput's last film Dil Bechara. Today at 4:30 PM a special program has been planned by Hotstar, were Bollywood stars Akshay Kumar, Ajay Devgan, Alia Bhatt, Varun Dhawan, and Abhishek Bachchan will be coming live to announce their films direct release dates. With this announcement, Disney Plus Hotstar will definitely be emerging as Top OTT platform in India by giving tough competition to Netflix and Prime Video.