(Last Updated On: January 16, 2023)
As everything is getting digitalized and the number of users increasing for OTT Platforms, Tollywood producer Allu Aravind has launched his new OTT platform around a month ago named AHA which is completely based on Telugu content.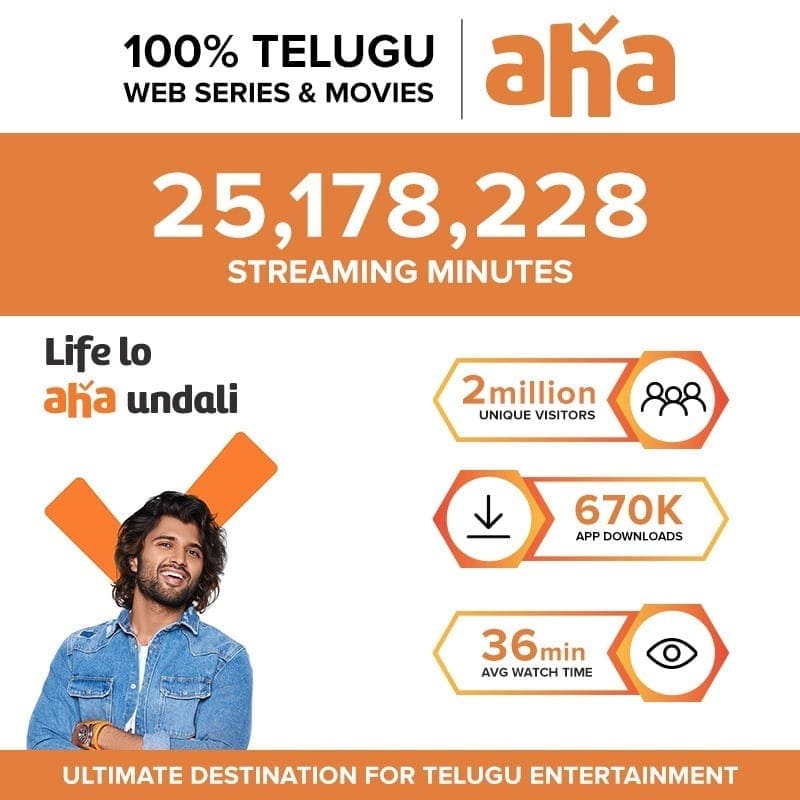 As of now, there is no much successful content available on Aha either in web series or movies section. Khaidi, Savaari and Pressure Cooker are the only new film available on AHA which is rated with just 3.3 stars by users with various issues reported. But Allu Aravind who always comes up with a word RECORDS for his films has now again claimed that AHA app has 2 million unique visitors and 670K Downloads with average watch time as 36 minutes.
Usually, all OTT Platforms promote the content that is available on their application but Allu Aravind is completely vice versa and promoting this app with the name of records which are untrue.