(Last Updated On: March 9, 2023)
Recently, the trend of re-releasing the big old hit films in the Telugu Film Industry has become usual, with many old blockbuster movies being released for several special occasions. But the news of an all-time disaster like Andhrawala getting ready for release has come as a surprise to everyone.
Andhrawala (2004) was released with massive hype. At that time, both Puri Jagannath and NTR were in top form. NTR's previous film Simhadri was a massive blockbuster. They arranged the audio function of Andhrawala with a massive crowd and the hype around the movie was phenomenal.
However, the movie did not meet the expectations of the fans and audience and became a colossal disaster. Not only it was a massive failure, but it is also said to be one of the biggest disasters ever in the history of the Telugu Film Industry. Andhrawala film's re-release rights have been bought by a private person, and it will be released in March.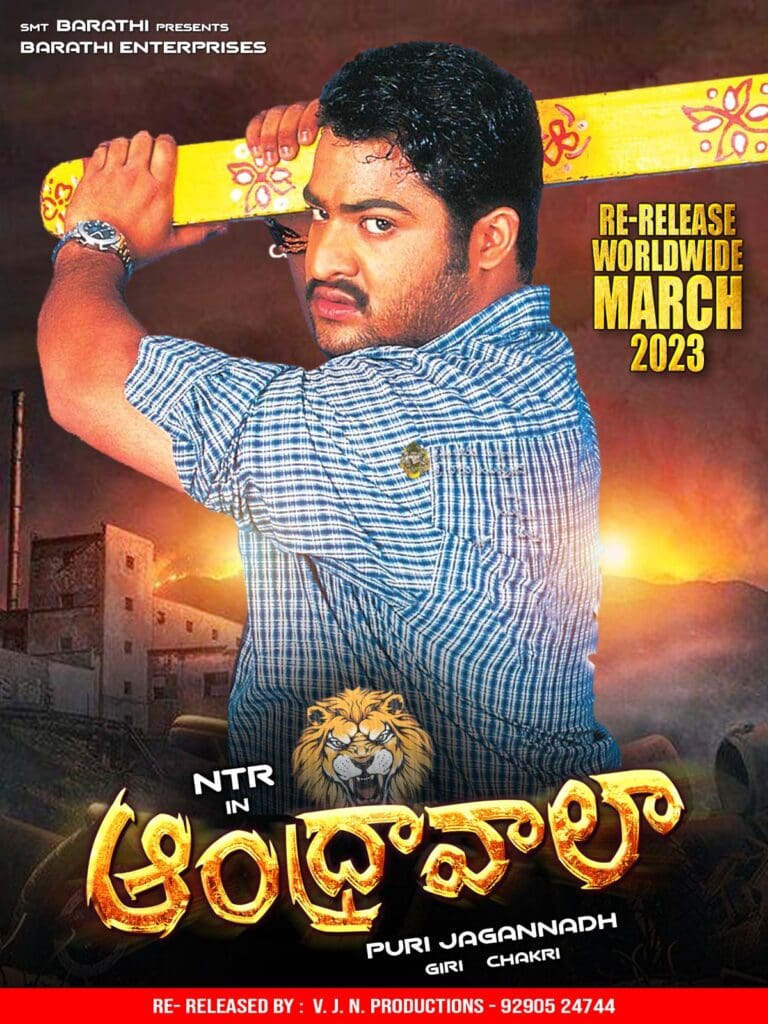 It all started with the re-release of Pokiri in the Telugu Film Industry, which brought crazy numbers. Not just big hero films, but even small films started getting re-released from thereafter. We need to wait and see if the re-release of Andhrawala actually happens, or it will be just an announcement.
Recently, Power Star Pawan Kalyan's old super hit movies Badri and Tholiprema's re-release were also announced, but they did not materialize in the end because of unknown reasons.